Beijing, China – August, 2015 – DEEPCOOL

DEEPCOOL is a company that built with vision of providing best thermal solutions for worldwide customers by constantly seeking for innovative breakthroughs. After launching several high quality PSU models in different wattages. DEEPCOOL made our presence in this industry very well. However, DEEPCOOL releases a new series power supply, which featured with SILENT function, named as DQ ST Series.
DQ ST Series is certified with 80 plus Gold with 87% to 90% electrical efficiency enabling lower heat generation and lower operating cost. Outstanding and stable performance makes it one of the greatest PSU of DEEPCOOL. DQ ST Series is capable of providing powerful continuous electrical supply under 50℃. It is equipped with 120mm FDB Bearing PWM fan with specially designed fan-blade. DQ ST Series is sure to be one of the most ideal equipment for gamers.


80PLUS GOLD

80 PLUS® Gold certified - Up to 87~90% efficient.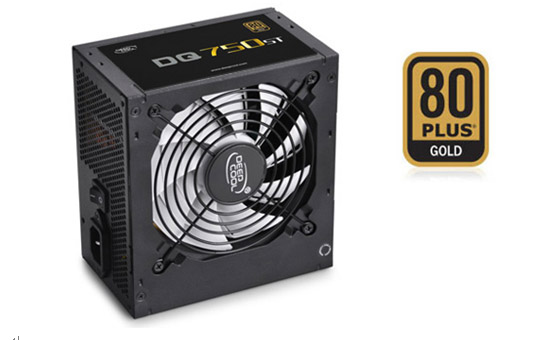 Silent and High Performance Fan
DQ ST Series featured 120mm FDB Bearing PWM fan with specially designed fan-impeller, which bears high wind pressure, super silence and excellent performance.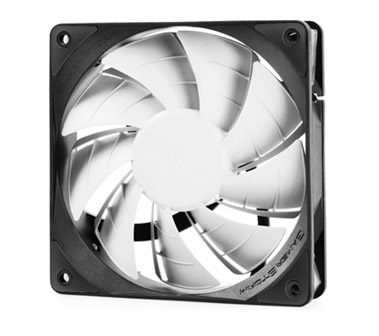 Black Flat Cable
The longer flat cable, excellent for cable management and increases the cooling capability of system.
Features

Compliant Intel ATX12V v 2.31
80 PLUS® GOLD certified - Up to 87~90% efficiency (20~100% loading)
120mm FDB Bearing PWM fan with specially designed fan-blade, enjoys higher wind-pressure, super silent and excellent performance
The longer flat cable, exellent for cable management and increases the cooling capability of system
Double-Layer EMI Filter protects from electromagnetic interference & restrains noise
Intelligentized eco-friendly chipset, consume < 0.3W in its off-mode, compliant Erp standard
CircuitShield™ — OVP, UVP, SCP, OPP
Compliant Multi-Way SLI / CrossFire Multi-Core CPUs
High reliability with an MTBF of at least 120,000 hours of use
Specification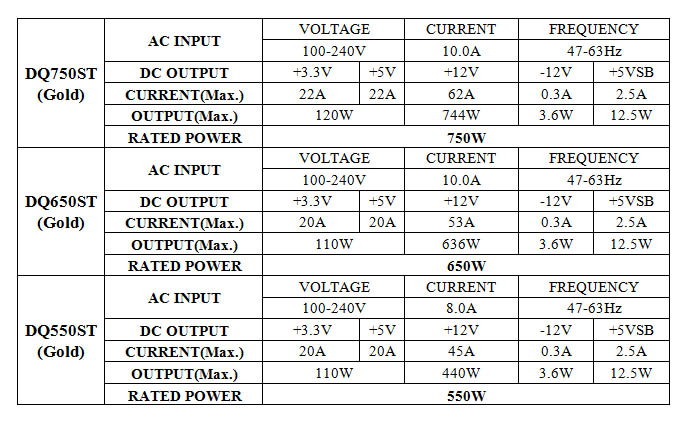 Available in September, 2015
MSRP:
DQ 750 ST: 89.99USD
DQ 650 ST: 79.99USD
DQ 550 ST: 69.99USD

For more information, please check the official website
www.deepcool.com