January 5, 2017 - Deepcool, a leading cooling company in designing and manufacturing computer components for more than 20 years, today unveils a range of highly engineered products at CES 2017, including four revolutionary new PC cases, two RGB fans and a RGB liquid cooling unit that all bring together esthetics, performance and customization for a premium gaming experience.

The four newly delivered PC cases comprise QUADSTELLAR featuring four-cabin design, and the other three cooling chassis separately named NEW ARK 90, EARLKASE LIQUID, BARONKASE LIQUID sharing the common feature of pre-installed liquid cooling system with adjustable RGB lighting function. Besides the RGB lighting of chassis, Deepcool is also proud to announce its first RGB liquid cooler Captain EX RGB, as well as two breakthrough RGB fans - MF120GT and MF120.

QUADSTELLAR - Four-cabin Design ATX Computer Case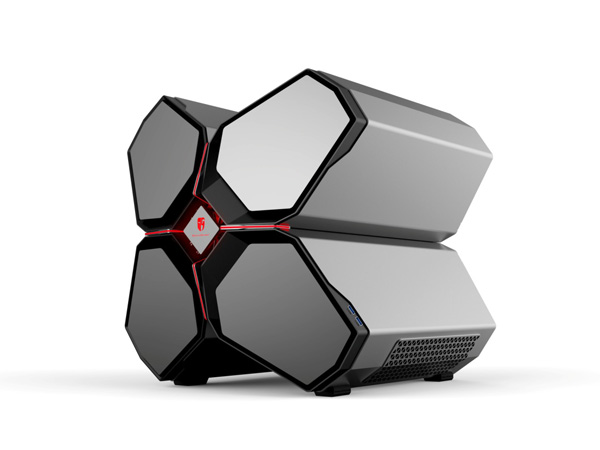 With the integral structure split into four individual cabins for graphic card, motherboard, power supply and hard disk drive separately, QUADSTELLAR now achieves a new significant breakthrough in providing innovative PC thermal solution by isolating the hottest components into separate compartments and maintaining high compatibility meanwhile. The second noteworthy feature here is the included automatic air intake system which is able to adjust the air flow for a stable cooling performance thanks to the intelligent temperature sensors inside.
Available in October, 2017



Three new Water Cooling Chassis:
NEW ARK 90 – ATX PC Case Encompassing Pre-installed Captain 280EX Liquid Cooling System with RGB Lighting Effects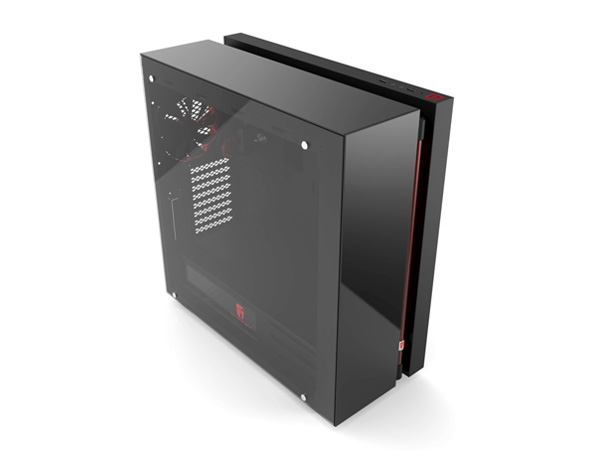 NEW ARK 90 is a sleek high end PC case with top and side panels completely made of optimized tempered glass, offering a clear full view of the interior. It features a pre-installed Captain 280EX AIO liquid cooling system incorporating an exposed liquid reservoir and a specially designed flow indicator which makes the flow rate of the coolant clearly visible. Besides, three 140mm fans are also pre-installed, so to maintain a remarkable cooling performance for your whole rig is undisputed with this case.
Available in October, 2017



EARLKASE LIQUID - ATX PC Case Encompassing Pre-installed Captain 140EX Liquid Cooling System with RGB Lighting Effects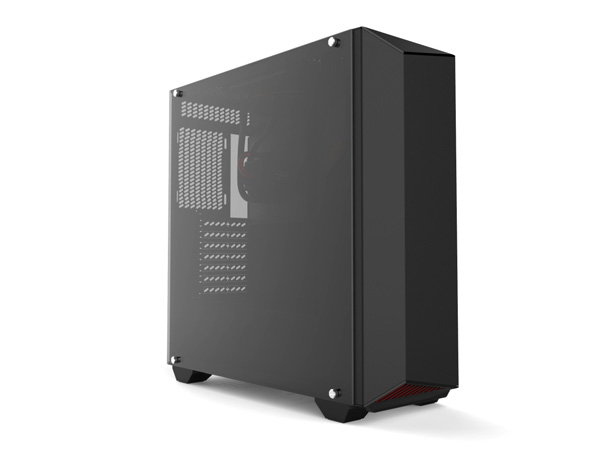 EARLKASE LIQUID is an ATX PC case with the whole side panel completely made of tempered glass for a clear full view of the interior. A built-in angled panel separates the interior space into two parts simplifying cable management for an ultra clean looking build.

It also features a pre-installed Captain 140EX AIO liquid cooling system incorporating a specially designed flow indicator which makes the flow rate of the coolant clearly visible. The integrated RGB lighting system allows simultaneous color changing on different parts of the system including flow indicator, water block, and LED strip.

MSRP: 149.99 USD
Available in 2017

BARONKASE LIQUID - Pre-installed Captain 120EX Liquid Cooling System with RGB Lighting Effects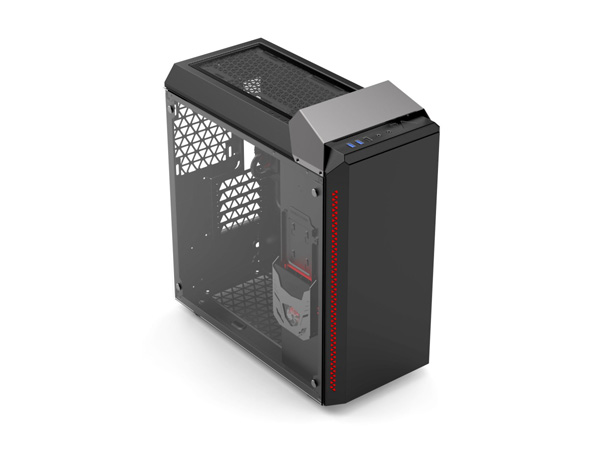 BARONKASE LIQUID is an all-metal Micro-ATX body that supports ATX motherboards with a solid metal handle at the top making it an ideal solution for a portable VR-ready PC. It features the Captain 120EX AIO liquid cooling system incorporating a specially designed flow indicator which makes the flow rate of the coolant clearly visible.

The integrated RGB lighting system allows simultaneous color changing of different parts of the system including flow indicator, water block, SSD shroud and LED strip. One illuminated 2.5" drive bay is vertically orientated so it can be clearly seen through the side window.

MSRP: 129.99 USD
Available in September, 2017

MF120GT – Detachable Fan Frame with App-Controlled RGB Lighting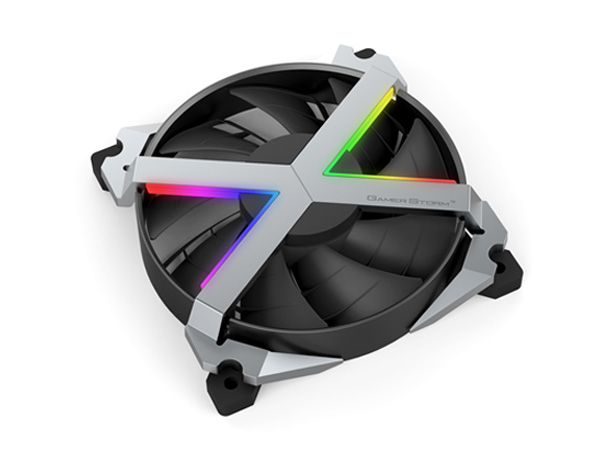 MF120GT delivers excellent vibration damping capability as a result of using a specially optimized aluminium alloy material. The aluminium fan frame is detachable for easy cleaning and optimum performance.

With the mission of initiating a new era in RGB cooling, illumination is provided by an innovative double V shape RGB lighting system which generates 16.8 million colors for creative lighting effects. In addition, the Double-layer blade design generates a stronger air pressure. Fan speed can be varied by PWM over the range 500-2200 RPM, and high reliability is delivered by the Fluid Dynamic Bearing used in the fan. For more flexibility and convenience, Custom App GS Control is available for the control of the lighting system and fan speed.

MSRP: 99 USD (3 pcs of fans RGB controller)
Available in September, 2017

MF120 - Frameless Design with App-Controlled RGB Lighting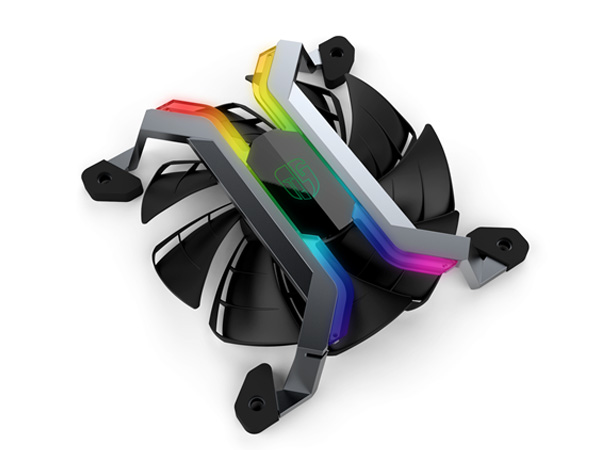 MF120 delivers excellent vibration damping capability also by using a specially optimized aluminium alloy material. Its frameless design will be a surprise for all enthusiasts as the rotation of the exposed blades is more visible.

There is a built-in parallel RGB lighting system to match your other components of any color, which generates 16.8 million colors to deliver high quality lighting effects. In addition, the Double-layer blade design generates a stronger air pressure. Fan speed can be varied by PWM over the range 500-2200 RPM, and high reliability is delivered by the Fluid Dynamic Bearing used in the fan. For more flexibility and convenience, Custom App GS Control is available for the control of the lighting system and fan speed.

MSRP: 89 USD (3 pcs of fans RGB controller)
Available in September, 2017

Captain EX RGB – Integrating RGB Variable Lighting System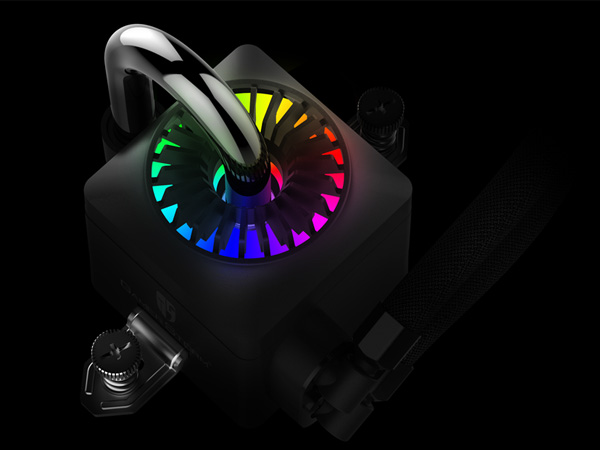 Captain EX RGB retains all the key features of the Captain EX Series, now integrating the latest RGB variable lighting system which encorporates pump and LED strips for a more excellent visual experience. Either using a cable controller included or a computer software supported by motherboard with RGB Header, you can adjust the lighting modes freely as you want.

MSRP:
Captain 120EX RGB – 99.99 USD
Captain 240EX RGB – 129.99 USD
Available in June, 2017

Deepcool sincerely invites you to our exclusive show at CES 2017.

Date: January 5-7, 2017
Location: Bellagio Hotel
Suite No.: 30 066, the 30th floor, Casino VIP Elevators, Bellagio Hotel.
Hotel Address: 3600 S Las Vegas Blvd, Las Vegas, NV 89109

Our Media Contact during CES is:
Olivia Liu
E-mail: olivia@deepcool.com
For more information, please visit: www.deepcool.com