September 2017 – Deepcool
Deepcool is a company that was built with the vision of providing the finest PC DIY solution for worldwide customers by constantly seeking innovative breakthroughs. Building on the successful achievements in its previous Aio liquid coolers, today Deepcool launches a new white version in the CAPTAIN EX RGB lineup, featuring synchronized RGB lighting system - CAPTAIN 360 EX WHITE RGB

Overview
CAPTAIN 360 EX WHITE RGB retains all the key features of the CAPTAIN EX RGB Series, which integrates the latest RGB variable lighting system and certified by ASUS ROG/GIGABYTE RGB/MSI SYNC. Either using cable controller included or lighting software supported by motherboard with RGB Header, you can adjust the lighting modes and effects easily as you like. Moreover, the two attached LED strips can change color modes simultaneously with the stylish waterblock.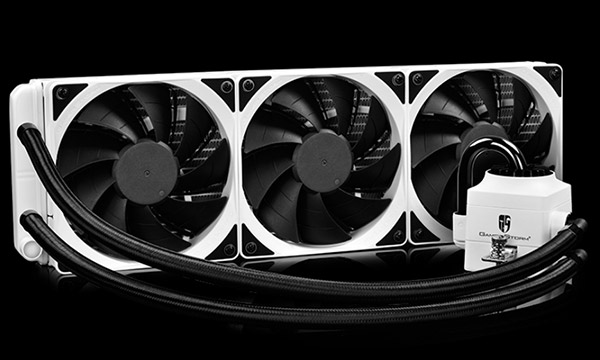 Fabulous Synchronized RGB Lighting System
With the RGB waterblock and two attached RGB LED strips, the aesthetics of your whole rig can be easily enhanced in a flash. All you need to do is customize the LED lighting to match your system with the included wired controller.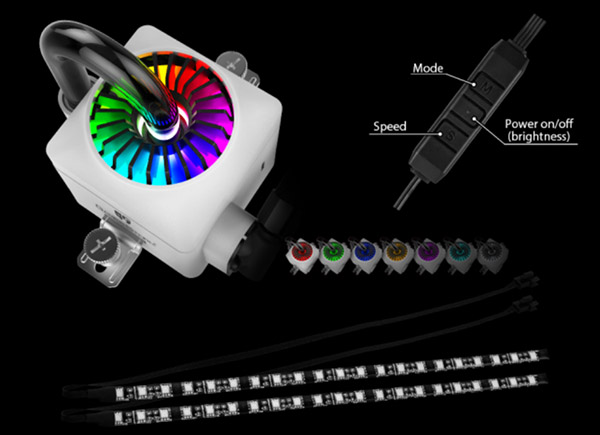 Software Control
If you have motherboard supporting RGB lighting, then software control is accessible for you by simply plugging the RGB connector included into the RGB Header on your motherboard.

Available in October, 2017
MSRP:
CAPTAIN 360 EX WHITE RGB – 149.99 USD
Follow us @DEEPCOOL on Facebook.